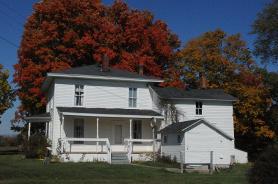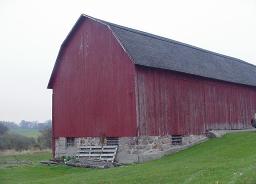 Preserving a piece of history for future generations…
Holly Heritage Farm Master Plan
A brief history of the property as told by the children of James & Beatrice Hawley and Harvey & Ellen Hawley.
This land located in section 16 was originally set aside as "School Land for the State of Michigan." Five generations of our family have lived on this property, located at 13409 and 13465 N. Holly Road.
James M. and Eliza Andrews, our Great-Great Grandparents, purchased this property in 1850.  They lived at 13409 N. Holly Rd.  The land has been in our family for 153 years.
Thomas H. Fagan, our Great Grandfather, married James Andrew's daughter, Emma Josephine.  In 1880 they purchased James and Eliza Andrew's farm. Thomas and Emma Fagan lived at 13465 N. Holly Road.  The front room at this address was used as his office for Holly Township business.  Thomas held many offices of trust in the township.  He served for 11 years as supervisor, 3 years as highway commissioner and 7 years as justice of the peace.
William and Sarah Gage were the first settlers to Holly in the year 1831.  Beatrice Hawley was a descendent of that family.  The third settlers to Holly Township, in the year 1833, were Thomas Fagan's father, Peter Fagan and Grandfather Terrance Fagan.
Eventually, Peter became interested in politics.  He was somewhat adverse to the formation of the new township of Holly, but eventually on behalf of the township's independence and several trips to then state capital Detroit, the Township of Holly was born.  Holly Township, the last in Oakland County to be created, was officially made an independent municipality by Act of Legislature on March 5, 1838.  As a result of the first Holly Township election held on April 2, 1838, Peter was elected Assessor and Highway Commissioner. He established the first post office in Holly.
Peter Fagan and Eliza L. Daines married on November 18, 1838, becoming the first wedding ceremony the township performed by Ira C. Alger, Justice of the Peace and "Daddy" of the Village of Holly.
We are proud to say our ancestors have served Holly Township.  As the descendants of these pioneers, we are pleased to pass our beloved land onto Holly Township.  We trust they will be good stewards of our heritage.